Welcome to the Wright Family Website
This is the homepage for the Family Tree.
On this website, you will find links to other websites that have the Wright Family Genealogy. This family is originally from upstate New York. It consists of the 14 siblings of Harold Marvin Wright and Helen Ruth (Doolittle) Wright. More on the family later.
Site Updates
As I build this site, I will include updated pages in this area.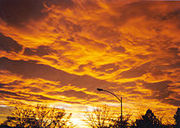 Notifying Visitors of Site Enhancements
Another idea for my home page's text is notifying visitors about the enhancements I put on my site. For example, I want visitors to sign my guestbook or fill out my survey Form E-mailer to answer questions about my site, my business, or my site's topic.
Need some extra help building your site? Here are some topics that may be helpful.
Thoughts Ideas or suggestions....
If you have any ideas of what you want included on this site. feel free to let me know. Click on the link below and I will get back with you.
Behind the Scenes of My Home Page
Even if I don't put much text on my home page, it's a good idea to include hidden tools that will help me promote my site, so people other than my friends and family actually see it. For example, I could add meta tags, which are hidden codes that allow search engines to find my site. I could also install stats and a counter so I know how many people are visiting. If not many are visiting, submitting my site to search engines will guide more traffic to my site.